Medical Malpractice
We Fight for Your Rights
New Jersey Medical Malpractice Attorney
Skilled Medical Malpractice Lawyers Helping Victims in Vineland & Millville, New Jersey
When you're sick and vulnerable, you put your health and sometimes your very life in the hands of a doctor or hospital. You have a right to expect high-quality treatment and care. Sadly, many people don't get the care they deserve. In fact, medical mistakes are now the Third leading cause of death in America.
At Rosner Law Offices, P.C., our firm has a long history of helping victims of medical malpractice and their families get justice and compensation for their injuries. For many of our clients, simply having an opportunity to tell their side of the story is a step toward receiving the healing and closure they need.
Far too often, patients who have suffered an injury due to a doctor's negligence or a hospital's mistake are turned away when they raise concerns about pain or discomfort following treatment or a procedure. Some patients spend years fighting an uphill battle against a medical establishment that seeks to keep them silent and in the dark. We give these patients a voice, and we make sure they get the money they need to reclaim their lives.
What Is Medical Malpractice?
Doctors and other health professionals have a duty to deliver a reasonable standard of care comparable to that of other doctors in the same geographical region and within the same practice specialty. When they deviate from this standard in a way that causes a patient to experience harm, they can be held liable for their negligence.
In some cases, medical malpractice is quite obvious. For example, a wrong-site surgery is what most people consider a clear case of medical malpractice. Although it seems almost unbelievable that a doctor could amputate the wrong limb or perform surgery on the wrong part of the body, these cases do happen. In a recent study, researchers found that wrong-site surgeries happen 40 times each week in hospitals across the United States.
These numbers are shocking, especially when you consider the staggering medical malpractice required for a doctor to make such or horrifying error. However, it's much more common for a physician to deliver substandard care in other, more subtle ways.
For example, a doctor who performs a procedure without first acquiring the necessary skill and experience may be liable for injuries caused when he or she botches the surgery. In another example, a doctor may be liable for injuries that result due to the doctor's failure to order the tests necessary to diagnose a serious health condition. Although most medical malpractice cases are not as blatant as a wrong-site surgery, they can be just as devastating for patients and their families.
Our Medical Malpractice Law Practice
Medical mistakes take many forms. Although most people associate medical malpractice with so-called never events such as amputating the wrong limb, medical malpractice can range from failure to check for drug allergies to dispensing the wrong dosage of medication.
In our medical malpractice error practice, we handle a wide range of cases that include:
Birth injuries
Anesthesia errors
Prescription drug mistakes
Emergency room errors
Surgical mistakes
Misdiagnosis
Failure to diagnose
Postoperative mistakes
Failure to monitor
Delay in treatment
If a doctor, hospital, nurse, or other health care professional has caused you harm, our New Jersey medical malpractice lawyers will fight to protect your legal rights.
Call a Vineland, New Jersey Medical Malpractice Lawyer about Your Case
If you believe you have been hurt by a physician's mistake or a hospital's error, you have important legal rights. The New Jersey medical malpractice attorney at Rosner Law Offices, P.C. can help you determine if you are entitled to compensation for your injuries. Call (856) 502-1655 today to schedule your free case evaluation or contact us via online contact form.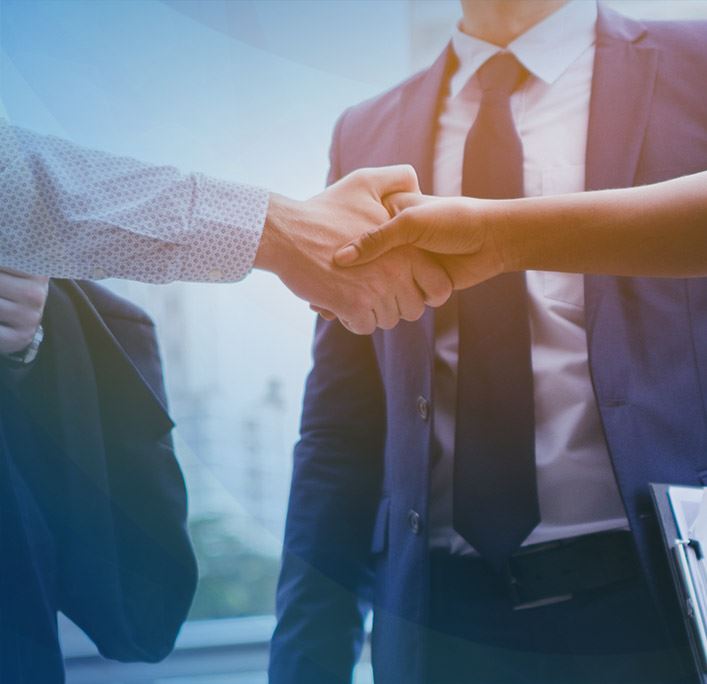 Rave Reviews From Happy Clients
Our dedicated Attorneys are Committed to Your Case
We Are Very Pleased

"Any questions we had were immediately answered and we were always treated with great service."

- Claire H.

Best Outcome Possible

"They worked hard on resolving the case and getting the best outcome possible."

- Yvonne L.

Professional and Compassionate

"Mr. Rosner and his staff were professional and compassionate during the years it took my lawsuit to resolve. Mr. Rosner was always responsive and showed incredible skill in our mediation."

- Former Client

They Put Me First!

"They were flexible with my work schedule and worked for me!"

- Nashyrah D.

The Results I Was Looking For

"They explained about the accident and the process of the case and helped me get the results that I was looking for."

- Former Client