Slip, Trip & FAll Accidents in NJ
We Fight for Your Rights
South Jersey Slip and Fall Attorneys
Discuss Your Potential Slip and Fall or Trip and Fall Case with Our Attorneys Today
Everyone takes a tumble now and then. In many cases, a slip and fall is an embarrassing but otherwise harmless incident. However, in other cases, an individual is seriously hurt after a fall on a wet floor, icy sidewalk or loose stair tread. These accidents are much more common and much more serious than many people realize.
At Rosner Law Offices, P.C. our legal team is honored to help our South Jersey friends and neighbors get the compensation they deserve after a slip and fall accident. Our South Jersey slip, trip, and fall attorneys work with clients throughout the State. We are proud of the relationships we have built with the individuals and families we serve. If you have been hurt due to another person's negligence or a property owner's carelessness, we want to help you.
Statistics About Slips and Fall Accidents
Over the years, slips and falls have been a source of comic relief in movies and on television. Victims of slip and fall incidents have even been parodied as people seeking unjust compensation or attempting to take advantage of the legal system somehow.
As experienced New Jersey slip and fall attorneys, we know that nothing is farther from the truth. In reality, slip and fall accident victims are usually reluctant to pursue a claim. Most people just want to put their accidents behind them. Sadly, few people have the financial resources to pay thousands of dollars or more in medical bills or to take weeks or months off from work while they recover physically.
When you take a close look at the realities of slips and falls, it's surprising to see just how serious these accidents can be. Here are some slip and fall facts, according to the Centers for Disease Control and Prevention (CDC).
1 in 5 falls results in a serious injury, such as broken bones or a head injury,
Over 800,000 people are hospitalized every year due to falls,
More than 95 percent of all hip fractures are caused by falls,
Falls cause more traumatic brain injuries than any other type of accident, including car accidents and
3 million people are treated in the ER for falls each year.
Slips and falls can leave an injury victim with much more than bruised pride. At Rosner Law Offices, P.C., we work side-by-side with slip and fall victims to ensure they receive the resources, support and compensation they need to get back on their feet.
Who Is Responsible for My Slip and Fall Injury?
According to New Jersey law, property and business owners have an obligation to keep their properties free of hazards that can cause people harm. This obligation falls under the legal category of "premises liability." These cases are often complicated because proving a person or entity had a legal duty to remove a hazard or to warn others of the presence of a hazard is not always straightforward.
Additionally, slip and fall cases typically involve an insurance company. The insurance company's job is to pay out as little as possible for your injuries. To do this, the insurer may try to show that you caused your injury or that the property owner is not responsible for the condition that caused your fall. Our New Jersey injury lawyers are well-versed in the way insurance companies oppose legitimate claims. We understand their tactics and we have spent decades fighting to protect our clients' rights.
Trip and FAll Cases in South Jersey
Like slip and fall cases, trips and falls are under the legal umbrella of premises liability. These claims are brought against a negligent property owner in and effort to recover compensation for medical care, lost wages, pain and suffering, and more. Because injuries can be severe, it is important to not only seek medical attention, but also the help of an attorney after an incident.
Common Causes of Trip & Fall Injuries
Trips, slips, and falls are a common occurrence on many public and private properties. Unkempt and neglected businesses, retail spaces, and municipal areas pose serious threats to unsuspecting visitors.
Common tripping hazards include:
Loose or broken tiles or floorboards
Rugs or carpeting that has not been properly secured
Uneven sidewalks or pavement
Branches, tree roots, and other unattended to foliage
Uneven or improperly constructed stairs
Trip and falls can lead to a number of serious injuries, especially for the elderly. Arm and leg bone fractures, hip injuries, spinal cord injuries, and even neck and traumatic brain injuries (TBI) can occur leading to the need for long-term rehabilitative care or permanent disabilities.
Who Is Liable in a Trip & Fall Case?
It is the duty of the property owner to promptly fix any issues or provide adequate warning of known tripping hazards. Proving liability, or that there was a breach in the duty of care on the part of the property owner or manager, can be complicated, as there may be multiple parties and liability insurance policies involved. It also must be proven that intentional negligence or wrongdoing caused the injury, which is not always straightforward. Further, if your trip and fall happened while at work, you may need to seek workers' compensation through your employer.
How a South Jersey Trip, Slip and Fall Lawyer Can Help You
Hiring a New Jersey slip and fall accident lawyer has many benefits. Even if you are not sure if you wish to file a lawsuit, speaking to an attorney is critical. Your lawyer will examine your case and injuries to help you evaluate all of your legal options. Most attorneys offer free initial consultations and case evaluations to better serve you. Having a lawyer on your side will show the insurance companies that you mean business and will not accept an inadequate settlement. This alone is worth a phone call.
If you are still uncertain about calling a slip and fall accident lawyer, here are some additional benefits to consider:
Peace of Mind
One of the greatest benefits of hiring a slip and fall accident attorney is the peace of mind in knowing you have experienced legal representation. When you have a legal team on your side, you can relax and focus on what truly matters — your recovery. You have enough on your plate with potential surgeries, hospitalizations and rehabilitation. You should not have to worry about gathering evidence, interviewing eyewitnesses, negotiating with insurers and building your case.
Higher Compensation
Property owners and insurers often want to undervalue your claim and injuries. They may even claim that they were unaware of the dangers and attempt to pin some of the blame back on you — the victim. However, an experienced attorney is familiar with the tricks and tactics that insurance companies use to reduce their liabilities. Your slip and fall accident lawyer will fight on your behalf. He or she will build your case to reflect the true value of your injuries accurately and the losses that you suffered. Your attorney will then use this case to demand maximum compensation from the insurance company.
Representation in Court
Slip and fall accident cases typically settle out of court. However, there are times when your case may proceed to trial. When this happens, you need a slip and fall accident lawyer with experience litigating complex premises liability cases. Going to trial involves a considerable amount of legal knowledge and expertise. Never attempt to go to trial or handle your case on your own. Your lawyer will know precisely what documents to file and how to navigate the Court system effectively.
At Rosner Law Offices, P.C., we are always prepared to take a case to trial, if necessary. If you work with our firm, you will have a team at your side with years of trial experience and a Certified Civil Trial Attorney to strengthen your case.
Fighting for Your Rights

Our dedicated attorneys are committed to ethical practice and will leave no stone unturned for you.

Deeply Rooted in the Community

We are invested in our community and serve on boards, charities, and as educators throughout the area.

You're Not Just A Number

We understand that this is a difficult time, and we'll treat you as a valued client, not just a case number.

Experience and Results

Our attorneys have over 75 years of combined experience, and we know what it takes to win for you.
Call Our New Jersey Slip and Fall Lawyers Today to Discuss Your Case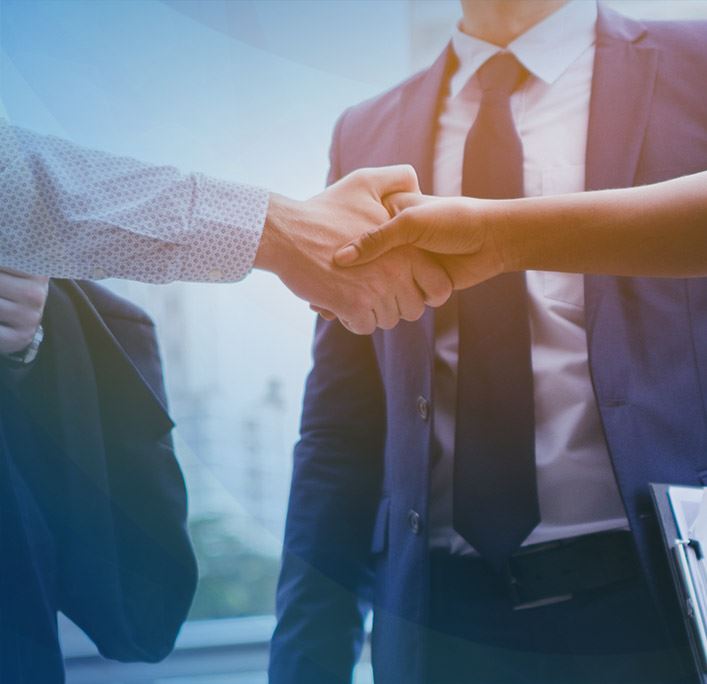 Rave Reviews From Happy Clients
Our dedicated Attorneys are Committed to Your Case
I couldn't be happier!

"I highly recommend Dan and his staff. I couldn't be happier!"

- Kris C.

Caring and Dependable

"Not only do they stand by you when you most need legal help, but they're also honest, reliable, and go the extra mile for you."

- Jak R.

The Results I Was Looking For

"They explained about the accident and the process of the case and helped me get the results that I was looking for."

- Former Client

They Care About Their Clients.

"They care about their clients."

- Maine M.

Great Customer Service

"Thank you for being so kind."

- Gina V.