Car Accidents
We Fight for Your Rights
New Jersey Car Accident Attorneys
Helping Accident Victims Throughout South Jersey
Even the safest drivers in New Jersey can get into a car accident. You risk an accident every time you step in a car because the reality is you cannot control road conditions or dangerous drivers on the road. If a negligent driver recently caused a car accident that injured you or a loved one, you should consult with a New Jersey car accident lawyer right away.
The team at Rosner Law Offices, P.C. has a long track record of success in auto accident cases and is committed to helping people who have been hurt due to another person's negligence, including accidents that involve:
You should not have to shoulder this burden alone in addition to the expenses result from being involved in a car accident. Our legal team can fight tirelessly to make sure you do not have to do so.
How We Help Our Clients in South Jersey
When you choose to work with Rosner Law Offices, P.C., you will have a team of professionals on your side who have successfully recovered $100 million for our clients. A New Jersey car accident attorney with our firm can help you obtain the best result possible for your case.
Below are a few ways we help our clients seek the compensation they deserve:
Free Consultation to Meet Our Team. Our law firm offers free consultations to potential clients. This is an opportunity for you to meet our legal team and support staff when we review your potential case. For your safety and convenience, we also use online meeting applications like Zoom.
Our Client-Comes-First Philosophy. Our client-comes-first philosophy means that we get to know our clients and understand their individual needs so that we can obtain the best result possible for their case.
Devoted and Aggressive Litigators. Our attorneys are devoted to standing up for the rights of those who have been injured by the negligence of others. We are also aggressive litigators and seek the maximum compensation for our clients.
---
Schedule your free consultation with a South car accident attorney today: (856) 502-1655.
---
Do I Need A Lawyer For A Car Accident in NJ?
Technically, you do not need a car accident lawyer to recover compensation after an accident. However, an attorney can use their skill and experience to fight for a higher amount of compensation than you would likely receive on your own.
When To Get An Attorney For A Car Accident in New Jersey?
If you've been injured in a NJ car accident, you are under no obligation to hire an attorney to handle your claim. However, you may find that having an experienced attorney on your side can make a huge difference in the outcome of your case, particularly if it involves any of the following:
Serious Injuries: If you or anyone else involved in the accident has suffered significant injuries requiring medical attention, especially if they resulted in hospitalization, ongoing treatment, or long-term disabilities, we recommend you contact an attorney. They can help you navigate the complexities of your claim and ensure you receive appropriate compensation for medical expenses, pain and suffering, and other damages.
Wrongful Death

: If the accident resulted in the death of a loved one, you should strongly consider seeking legal representation. Wrongful death claims involve complex legal processes, and an attorney can provide valuable assistance during this difficult time.

Disputed Liability: If liability for the accident is not clear or is being disputed by the involved parties, having an attorney can help you gather evidence and build a strong case to establish fault and ensure you are not wrongly held responsible.
Insurance Disputes: Insurance companies may try to offer you a settlement that does not fully cover your damages, or they might deny your claim altogether. If you're facing difficulties with your insurance company, an attorney can negotiate on your behalf and help you pursue the compensation you deserve.
Multiple Parties Involved: If the accident involved multiple parties, such as other vehicles or pedestrians, the legal complexities can increase. Having an attorney can help you navigate potential claims and counterclaims from various parties involved.
Whatever the circumstances of your accident, it's important to contact a New Jersey car accident lawyer as soon as possible. New Jersey has a statute of limitations for all personal injury claims that limits how long you have to file a lawsuit.
Why it's Worth Hiring an Attorney After a Car Accident
Many car accidents result in severe injuries and navigating the financial challenges on your own can be difficult while also trying to recover. If you've been seriously injured as a result of a car accident, it is worth hiring an experienced attorney to represent your interests.
Not only do our New Jersey car accident attorneys have experience and knowledge of local car accident laws and regulations, but we can also assess whether an insurance settlement is fair and if necessary provide representation during court proceedings.
Having our skilled New Jersey car accident law firm on your side could make a huge difference in resolving the full scope of damages caused by the car accident quickly and efficiently.
What to Do After a New Jersey Car Accident
Car accidents are unexpected and it can be easy to panic when you have been involved in one. Although no one can ever really be ready for a car crash, you can familiarize yourself with some steps to take in the event of a collision. Knowing what to do after an auto accident can help you get through the first few minutes and days following an accident without compromising your legal rights.
At Rosner Law Offices, P.C., our New Jersey car accident lawyers have put together a helpful list of steps to take following a car wreck in New Jersey.
1. Do Not Leave the Scene
Under New Jersey law, motorists involved in an accident must immediately stop their vehicles and move to the side of the road to avoid disturbing the flow of traffic or causing another collision. If the damage caused by the crash makes it impossible for you to move your vehicle, you should call for a tow truck as soon as possible.
You should also keep your vehicle as close to the crash site as you can. If you are too injured to move, you should stay put until emergency medical personnel arrive.
2. Get Medical Help
Your health is your first priority. If your injuries are serious, then you should call for an ambulance or request one, if you are unable to do so. Otherwise, you should arrange for transportation to the nearest emergency room. If your injuries are not serious enough to merit emergent care, then you should follow-up with your doctor as soon as possible after the accident.
A delay in medical treatment can hurt any potential personal injury claim related to your accident, as the insurance company may try to show that your injuries weren't really that serious, or that something else caused your injury between the time of the accident and when you eventually sought medical care.
3. Call the Police
You must report the crash to the police, even if it seems minor, and even if the other driver asks you not to report it. Some drivers may even try to convince you to "settle" the case between yourselves—right there at the scene. Although you may sympathize with the other driver, it is important to protect your legal rights.
You should not have to shoulder the burden of another person's negligence or make a split-second decision when your injuries may worsen in the coming days. Let an experienced New Jersey car accident lawyer assess your case.
4. Do Not Admit Fault
After an accident, your mind may be going a mile a minute. When your adrenaline is pumping, it is easy to blurt out statements you would not ordinarily make. Avoid speculating about which driver caused the accident. Many factors can contribute to the cause of a motor vehicle collision.
If you admit fault to the police, the other motorist, a witness, or an insurance company adjuster, your admission could come back later and hurt your chances of obtaining a full and fair recovery for your damages.
5. Contact a New Jersey Car Accident Attorney
As soon as possible after your accident, you should consult with an experienced New Jersey car accident attorney about your case. Injury lawyers often offer free consultations, which can make it easier to find the right lawyer for your case.
When you hire Rosner Law Offices, P.C., we get involved right away. We handle talking to the insurance company representatives on your behalf, so you can focus on healing from your injuries and getting back on your feet. We will also help you explore your options and discuss the next steps in your case.
---
Contact Rosner Law Offices, P.C. online or call (856) 502-1655 to schedule a free consultation with our New Jersey car accident lawyer. Se habla Español.
---
How Much Does a Car Accident Lawyer Cost?
After you've been injured in an accident and the medical bills are mounting, not to mention the loss of income from not being able to work, the last thing you want to think about is paying attorney fees. Thankfully in New Jersey, most personal injury lawyers work on a contingency fee.
A contingency fee is an arrangement between you and your attorney that the payment for all legal fees will be deducted from the settlement or verdict awarded in your case. This allows anyone, regardless of income, to retain the services of a skilled attorney. A standard contingency fee for a car accident in New Jersey is usually around 33%, but it can change depending on the circumstances of your case and the particular arrangement between you and your lawyer.
Fighting for Your Rights

Our dedicated attorneys are committed to ethical practice and will leave no stone unturned for you.

Deeply Rooted in the Community

We are invested in our community and serve on boards, charities, and as educators throughout the area.

You're Not Just A Number

We understand that this is a difficult time, and we'll treat you as a valued client, not just a case number.

Experience and Results

Our attorneys have over 75 years of combined experience, and we know what it takes to win for you.
How to Get a Police Report After a New Jersey Car Accident
After a car accident, police will arrive at the scene and complete an accident report. This is true for both minor accidents and accidents that cause excessive damage or severe injury. A police report can include details about the incident, who it involved, the injuries and any citations issued by the police. Documenting this information in an official report can come in handy for many reasons. If you are pursuing a personal injury claim for damages, it is very important to get a police report for your auto accident. Below, our New Jersey auto accident attorneys explain why it is important to get this report, how to request it and how long it takes to obtain.
Why Do I Need a Police Report After an Accident?
A police report is an official document completed by the investigating officer(s) of an accident. The officer(s) will compile certain details in a standardized way to make this information more accessible. This information will include:
Date/time/location of the crash,
Description of weather, lighting and road conditions,
Persons involved in the accident and their contact information,
Eyewitnesses and their contact information,
Vehicles involved, damage inflicted and license plate numbers,
Statements from both parties and any eyewitnesses,
A fault determination made by the investigating officer and
Confirmation of/identify of auto insurance companies.
When pursuing a bodily injury claim, the above information is important. You can provide the official report as support for your insurance claim or legal claim.
Further, your attorney can use this information to negotiate a settlement on your behalf. An official police report may also give you the leverage you need to settle satisfactorily out-of-court.
How Can I Get My Car Accident Police Report?
There are a few ways to get a police report after an accident. You can visit the police station in person and request a copy there. You can also order a copy of your report online.
Third-party websites such as www.crashdocs.org provide yet another option for obtaining a copy of your police report. If you need help locating your report, you can also ask your New Jersey auto accident attorney for help. With a few pieces of information, they will be able to locate and order the police report on your behalf.
How Long Does It Take to Get a Police Report?
The time it takes to get a police report will vary depending on a few factors. The most important thing to consider is processing time. For example, the investigating officer(s) will need time to complete a draft of their report.
Then, they will submit it for approval to ensure that it meets the reporting agency's standard guidelines. It is important to keep in mind that an agency's workload may affect the time it takes to complete this part of the process. Holidays and weekends usually involve an influx of cases, which may cause a bit of a backlog.
At the same time, an initial draft may prompt further investigation. Typically, an investigation will take longer if the accident involved serious injury or criminal behavior. Since a police report is only made available upon completion of the initial investigation, a continued investigation will cause a delay.
In this situation, consult with a New Jersey car accident lawyer. He or she may be able to obtain important accident information even before the investigation concludes.
What Happens if I Disagree with the Information in the Police Report?
Many times you may finally receive a police report only to find that the responding officer(s) left out an important fact or failed to issue the at-fault driver a ticket. In those instances, you can both amend the police report and issue a civilian citation to the other party or parties.
Typically, amendments and civilian citations must be issued within thirty (30) days from the date of the accident. An experienced car accident attorney can help you with this process to ensure the report is accurate and the proper parties received citations.
Request a Free Consultation With Our NJ Car Accident Lawyers
If you or someone you love was injured in a car accident, it is important to retain the services of an experienced and skilled New Jersey car accident attorney to protect your rights.
Call Rosner Law Offices, P.C. today for a free initial consultation and review of your case. Call or text us at (856) 502-1655 or fill out our confidential contact form and we will begin reviewing your case.
We help clients throughout South Jersey, including Vineland, Millville, Bridgeton, Deptford, and Atlantic City.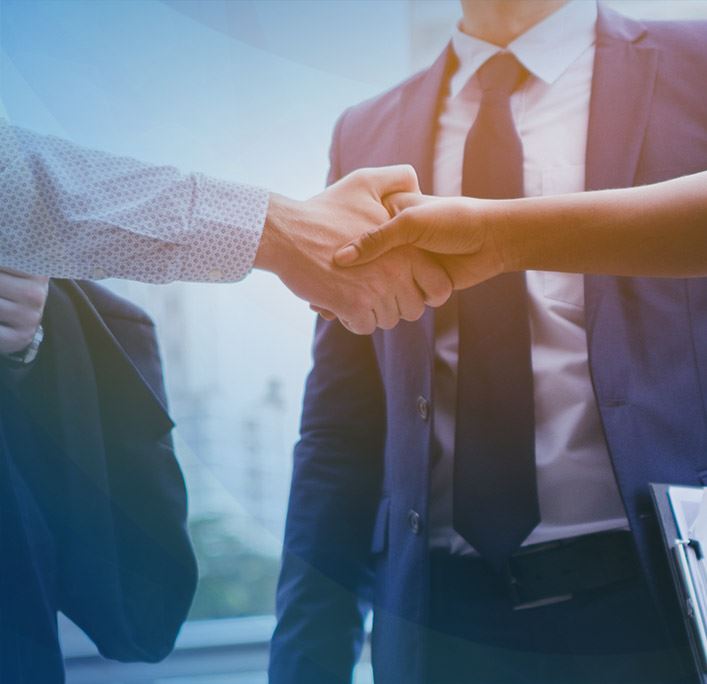 Rave Reviews From Happy Clients
Our dedicated Attorneys are Committed to Your Case
We Are Very Pleased

"Any questions we had were immediately answered and we were always treated with great service."

- Claire H.

Part of the Family

"I felt like I was part of the family here at Rosner Law Offices."

- Former Client

Attention to Detail

"From the very beginning, the Rosner Law Offices have provided professional service with tremendous attention to detail."

- John C.

I couldn't be happier!

"I highly recommend Dan and his staff. I couldn't be happier!"

- Kris C.

Best Outcome Possible

"They worked hard on resolving the case and getting the best outcome possible."

- Yvonne L.