Wrongful Death
We Fight for Your Rights
South Jersey Wrongful Death Attorneys
Experienced Wrongful Death Lawyers Fighting for Justice in Millville, Bridgeton, & All Parts of Cumberland County
Losing someone you love is always difficult. When a loved one is killed due to another person's negligence, however, the loss is especially devastating. Spouses, children, and other family members are left wondering why someone would act so carelessly. It's an experience no one should ever have to suffer.
At Rosner Law Offices, P.C., we know that money is no replacement for the life of a loved one. When someone close to you is killed in an accident, compensation is the last thing on your mind. You just want your spouse, child, or parent back.
Monetary compensation can't reverse time or undo a tragedy, but it can help ease the financial burdens that come along with the unexpected loss of a loved one. When you're grieving someone you love, you shouldn't have to worry about how you're going to pay the mortgage or send children to college. You shouldn't have to deal with scraping enough money together to pay for a funeral, and you shouldn't be forced to live in reduced circumstances because someone else acted negligently. You deserve to have the financial security you need to grieve and heal in peace.
As South Jersey wrongful death lawyers, we consider it a privilege to help families through these difficult times. We will fight to recover the money you need to support yourself and your family.
Wrongful Death Cases in New Jersey
Every state has its own unique laws that dictate how, when, and who can file a wrongful death case. In general, a wrongful death case is one in which an individual is killed because another person or entity acted negligently. One common example of a wrongful death case is a fatal car accident. When a motorist's negligence causes a crash that claims another person's life, certain family members may have legal standing to file a claim for damages connected to the loss of their loved one. Because the victim of the accident can't make the claim for damages, the victim's family members are permitted to step forward in their place.
Although car accidents are a common source of wrongful death claims, these cases can arise from any type of accident or injury, including nursing home abuse cases, medical malpractice, and cases involving defective products.
In New Jersey, as in most states, the law limits which family members and individuals are permitted to file a wrongful death claim.
Under New Jersey state law, the following individuals can file a claim for wrongful death:
Spouses, children, and grandchildren
The decedent's parents
Siblings, nieces, and nephews
Anyone who can prove he or she was dependent on the decedent
Furthermore, the law gives priority to certain family members. For example, a surviving spouse has the right to file a claim before a niece or a nephew.
There are also strict time limits for filing a wrongful death case in New Jersey. If you believe your loved one's accident was caused by another's negligence, it is important to contact a wrongful death attorney right away. If you delay speaking to an attorney, you may miss the opportunity to receive damages for your loss.
Call a Vineland Wrongful Death Attorney Today
It's normal to have a lot of questions after a loved one has passed away in a car accident, medical malpractice case, or other accident. The lawyers at Rosner, P.C. are here to help you understand your rights. We offer experienced, compassionate support.
Contact us to receive a free case evaluation from one of our attorneys. Call (856) 502-1655.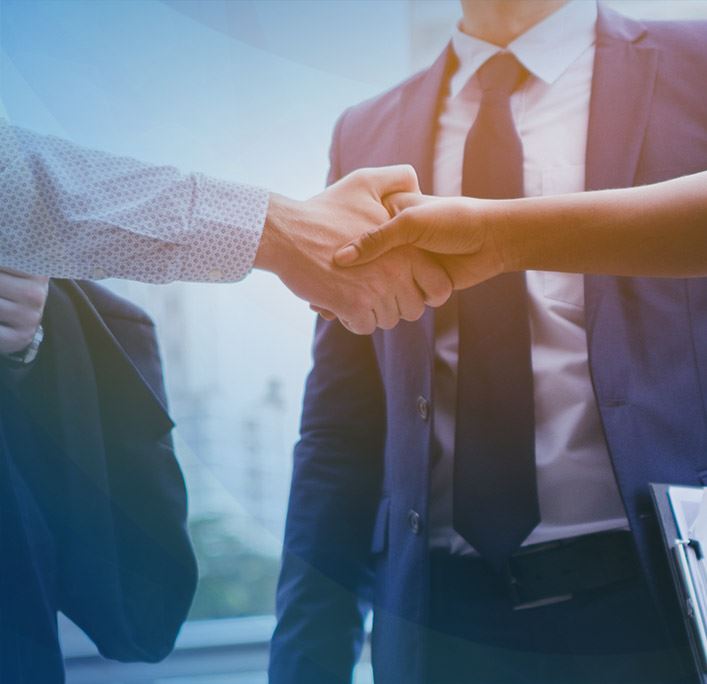 Rave Reviews From Happy Clients
Our dedicated Attorneys are Committed to Your Case
You Won't Regret It

"I've had a wonderful experience with Rosner Law Offices."

- Samantha M.

Professional and Compassionate

"Mr. Rosner and his staff were professional and compassionate during the years it took my lawsuit to resolve. Mr. Rosner was always responsive and showed incredible skill in our mediation."

- Former Client

Thank you!

"I would like to thank Mr. Rosner and his entire staff for their professional guidance and communicated services granted to me over the course of time to help me through my motor vehicle accident."

- Former Client

The Results I Was Looking For

"They explained about the accident and the process of the case and helped me get the results that I was looking for."

- Former Client

They Definitely Put Me First

"Professional at all times and handled all things in a timely matter. They were flexible with my work schedule and worked for me! They definitely put me first!"

- Former Client