Trucking Accidents
We Fight for Your Rights
New Jersey Truck Accident Attorneys
Discuss Your Potential Case with Our Experienced Truck Accident Attorneys in Millville, Bridgeton, & All Parts of Cumberland County
Were you or a loved one injured in a trucking accident? Do not rely on insurance companies to provide you with fair and prompt compensation.
If you need help to recover compensation for damages after an accident, seek legal assistance from a South Jersey trucking accident lawyer.
Rosner Law Offices, P.C. focuses on the individual needs of each of our clients. It is what separates us from our competitors and why we get results.
To schedule a free consultation, call (856) 502-1655 or submit an online contact form.
Why Are Truck Accidents Such a Problem in New Jersey?
With 2,800 miles of highway, the busiest maritime center on the East Coast, and the highest railroad density in the nation, New Jersey is an economic powerhouse. With so many goods coming and going by rail and ship, our state sees a massive amount of truck traffic every day.
This traffic is good for commerce, but it poses a significant and ever-present danger to motorists. At a weight that can tip the scales at 80,000 pounds, semi-trucks can cause devastating and deadly crashes.
What Causes Truck Accidents in New Jersey?
One of the saddest aspects of big-rig accidents is that many of them are entirely preventable. Driver error, trucking company negligence, and faulty parts are the leading causes of accidents involving commercial trucks.
Here are some of the most common causes of truck accidents:
Distracted driving - Even a moment's loss of concentration on the part of a truck driver can send an 18-wheeler careening into a line of cars on the highway. Whether a trucker is texting on his cell phone, answering a call on the radio, or grabbing a quick bite on the road, even the slighted distracted can be deadly.
Vehicles that aren't properly maintained - Proper vehicle maintenance is essential for keeping ourselves and other drivers safe on the road. Unfortunately, many truck drivers and their employers do not properly maintain their vehicles. Worn out tires and old brake pads can give out at any moment, causing deadly results.
Faulty vehicle equipment - Like all products, commercial truck parts can have defects; most commonly, tires and brakes. The manufacturers of semi-trucks and trailers have a responsibility to ensure their products are safe from design flaws or manufacturing defects. Similar, the owner of a commercial truck is responsible for replacing any defective parts if the defect is known to them.
Inexperienced or untrained drivers - Trucking companies have a responsibility to hire well-trained, safe drivers. However, many employers do not check a driver's history or provide proper training, letting inexperienced drivers operate their vehicles. It is only a matter of time before these truckers cause a serious accident.
Overworked or fatigued truck drivers - Truck drivers work on an extremely tight schedule. In an occupation where even a 30-minute delay can throw off delivery schedules and send a ripple through shipping operations across the country, the pressure to deliver on time is incredibly intense. As a result, many truckers do not take the require number of rest breaks, driving long hours while highly fatigued.
What Makes Truck Accident Cases in new jersey So Complex?
Tractor-trailer injury cases are different than other types of motor vehicle accident cases. The average truck accident case can involve multiple defendants.
Potential defendants include but are not limited to:
Truck operator
Trucking company
Truck owner
Manufacturer of the truck
Furthermore, these defendants may be located in other states or a number of other states. Truck accident cases involve federal rules, such as those set forth by the Federal Motor Carrier Safety Administration (FMCSA), which governs truck operators and carriers. Each of these elements adds a layer of complexity to truck accident cases that you rarely see in a car accident case.
This is why it is important to take your case to an experienced South Jersey truck accident lawyer. Your lawyer must have the experience and knowledge to handle the complexities of your case, so you can focus on regaining your health and moving forward with your life.
Consequences of Trucking Collisions
Every trucking accident brings untold suffering to the drivers involved and their families too. Because of their huge sizes, mistakes on the highway often lead to serious injuries and fatalities when a truck accident occurs.
Victims of 18-wheeler accidents often suffer catastrophic injuries, such as:
Broken bones and crushed limbs
Permanent scaring and disfigurement
Because of the complexities of trucking accidents, if you or a member of your family is involved in such an accident, you are advised to consult a New Jersey truck accident attorney as soon as possible so that you can be advised about your rights and what you should do.
Injured in a Truck Accident in South Jersey?
Truck accidents can leave a victim with life-changing injuries. Now more than ever, you need lawyers who will be by your side at every stage of your case.
At Rosner Law Offices, P.C., we are fully focused on personal injury, and we devote a significant portion of our practice to truck accidents. When you choose to work with our team, you will have professionals on your side who have successfully recovered $100 million for our clients. A Vineland truck accident lawyer at our firm can help you fight for the compensation you deserve.
We provide aggressive and compassionate legal representation in Vineland, Bridgeton, Millville, and all parts of Cumberland County.
---
For a free case evaluation, call (856) 502-1655 or submit an online contact form.
---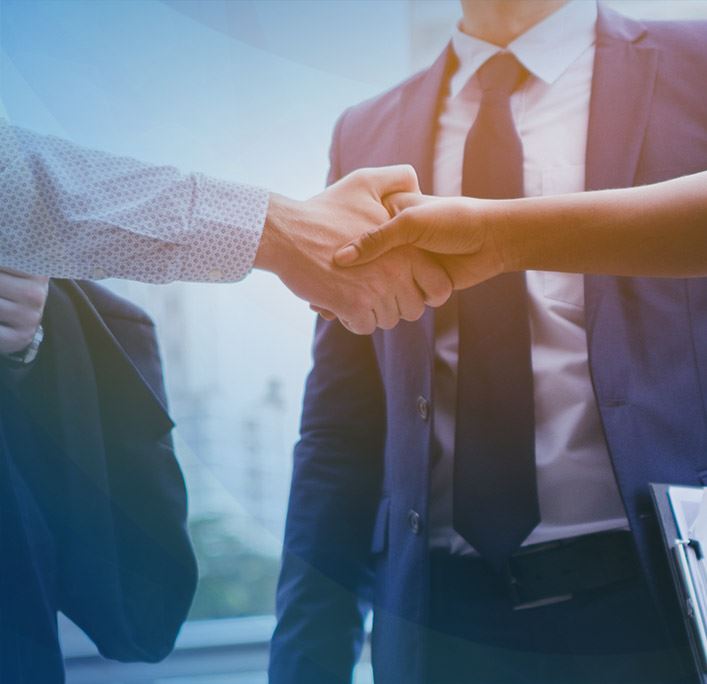 Rave Reviews From Happy Clients
Our dedicated Attorneys are Committed to Your Case
Thank You So Much

"We thank you so much for not only clearing [our son's name], but also for getting us a fair settlement under the circumstances."

- Former Client

Great Customer Service

"Thank you for being so kind."

- Gina V.

We Are Very Pleased

"Any questions we had were immediately answered and we were always treated with great service."

- Claire H.

They Explained Everything

"They explained everything to me and I really appreciated the way they helped guide me through the legal process."

- Former Client

A Remarkable Group

"A remarkable group to work with. Very professional and knowledgeable. Extremely detailed oriented, caring."

- Former Client