Trucking Accidents
We Fight for Your Rights
New Jersey Truck Accident Lawyers
Discuss Your Potential Case with Our Experienced Truck Accident Attorneys in Millville, Bridgeton, & All Parts of Cumberland County
Were you or a loved one injured in a trucking accident? Do not rely on insurance companies to provide you with fair and prompt compensation.
If you need help to recover compensation for damages after an accident, seek legal assistance from a Vineland trucking accident lawyer.
At Rosner Law Offices, P.C., our Vineland lawyers focus on the individual needs of each of our clients. It is what separates us from our competitors and why we get results.
To schedule a free consultation with one of our New Jersey attorneys, call (856) 502-1655 or submit an online contact form.
Truck Accidents: Overview
With 2,800 miles of highway, the busiest maritime center on the East Coast, and the highest railroad density in the nation, New Jersey is an economic powerhouse. With so many goods coming and going by rail and ship, our state sees a massive amount of truck traffic every day.
This traffic is good for commerce, but it poses a significant and ever-present danger to motorists. At a weight that can tip the scales at 80,000 pounds, semi-trucks can cause devastating and deadly crashes.
What Makes Truck Accidents So Deadly in new jersey?
When you put the average car or motorcycle next to a tractor-trailer, it is easy to see why trucks are so dangerous on the road. These massive vehicles can weigh up to 20 times more than a typical car. Even a moment's loss of concentration on the part of a truck driver can send an 18-wheeler careening into a line of cars on the highway. Now that so many people have smartphones and access to social media at their fingertips, these cases are becoming tragically common.
Semi-trucks are on the road to do a job. Truck drivers work on an extremely tight schedule. In an occupation where even a 30-minute delay can throw off delivery schedules and send a ripple through shipping operations across the country, the pressure to deliver on time is incredibly intense. Unfortunately, many truck drivers break federal rules or safety guidelines to make their delivery schedules. This can lead to driver error, which plays a major role in trucking accidents.
Factors leading to driver error include:
Speeding
Driving while fatigued or sick
Inattention or distraction
Careless driving
It seems like every week brings another story of a truck driver who caused a fatal accident due to fatigued driving. These cases are devastating, especially when you consider that they are entirely preventable.
What Makes Truck Accident Cases in new jersey So Complex?
Tractor-trailer injury cases are different than other types of motor vehicle accident cases. The average truck accident case can involve multiple defendants.
Potential defendants include but are not limited to:
Truck operator
Trucking company
Truck owner
Manufacturer of the truck
Furthermore, these defendants may be located in other states or a number of other states. Truck accident cases involve federal rules, such as those set forth by the Federal Motor Carrier Safety Administration (FMCSA), which governs truck operators and carriers. Each of these elements adds a layer of complexity to truck accident cases that you rarely see in a car accident case.
This is why it is important to take your case to an experienced Vineland truck accident lawyer. Your NJ lawyer must have the experience and knowledge to handle the complexities of your case, so you can focus on regaining your health and moving forward with your life.
Injured in a Truck Accident? Contact a Vineland Trucking Accident Lawyer at Our Firm
Truck accidents can leave a victim with life-changing injuries. Now more than ever, you need lawyers who will be by your side at every stage of your case.
At Rosner Law Offices, P.C., we are fully focused on personal injury, and we devote a significant portion of our practice to truck accidents. When you choose to work with our team, you will have professionals on your side who have successfully recovered $100 million for our clients. A Vineland truck accident lawyer at our firm can help you fight for the compensation you deserve.
We provide aggressive and compassionate legal representation in Vineland, Bridgeton, Millville, and all parts of Cumberland County.
---
For a free case evaluation, call (856) 502-1655 or submit an online contact form.
---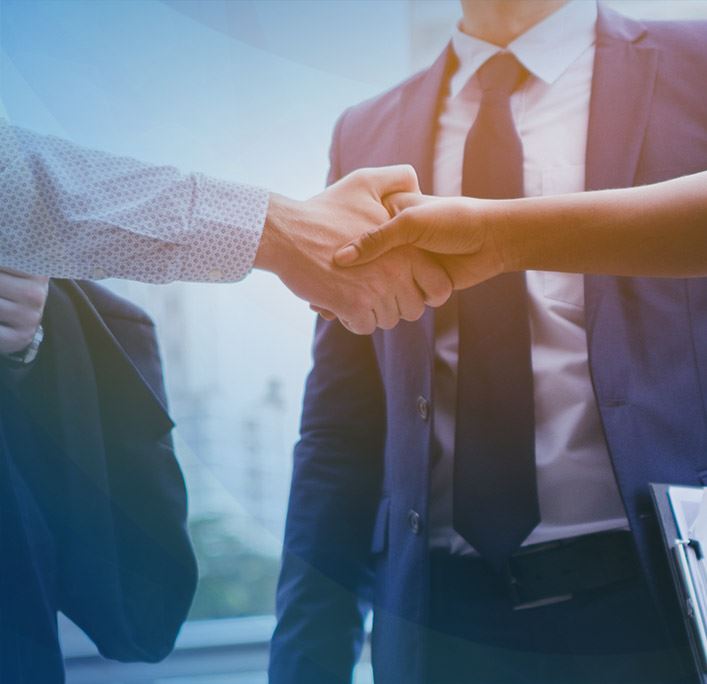 Rave Reviews From Happy Clients
Our dedicated Attorneys are Committed to Your Case
A Remarkable Group

"A remarkable group to work with. Very professional and knowledgeable. Extremely detailed oriented, caring."

- Former Client

They Explained Everything

"They explained everything to me and I really appreciated the way they helped guide me through the legal process."

- Former Client

The Results I Was Looking For

"They explained about the accident and the process of the case and helped me get the results that I was looking for."

- Former Client

Part of the Family

"I felt like I was part of the family here at Rosner Law Offices."

- Former Client

Highly Recommended

"The staff was very friendly and very professional."

- Cherie